THE BEVERAGE CENTER
The Beverage Center, when placed near the kitchen, provides much-needed additional storage in our kitchens. If located properly, the Beverage Center can also relieve congestion in our kitchens during food prep.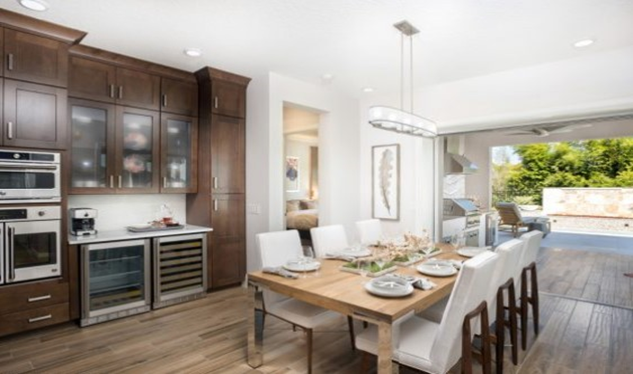 You know the scene, you come home, late from traffic and are trying to get your family fed before they start revolting. That's when the kitchen can become an intense workplace. But that's also when everyone wants to absentmindedly gaze into the refrigerator for their favorite juice or beer. Traffic jams in the kitchen can lead to catastrophe! We definitely want to avoid spilling the spaghetti sauce on top of our child's head! Ouch!
BEYOND THE KITCHEN
But who said drinks are only for the kitchen? One fun trend is to include a beverage center in the upstairs man cave or adult game room. Perhaps a flex space can be converted into a full-fledged bar room with bev center, cabinetry, and a counter with stools.
Many homes are being designed with "morning bars"– an alcove off or in the primary bedroom where there is a small sink, just enough base cabinetry to store glassware, a countertop to hold a coffee maker, and bev fridge to store "the essentials."
Bev fridges are also becoming commonplace in outdoor living spaces, helping to enhance the experience for guests and making it easier for the host or hostess to serve.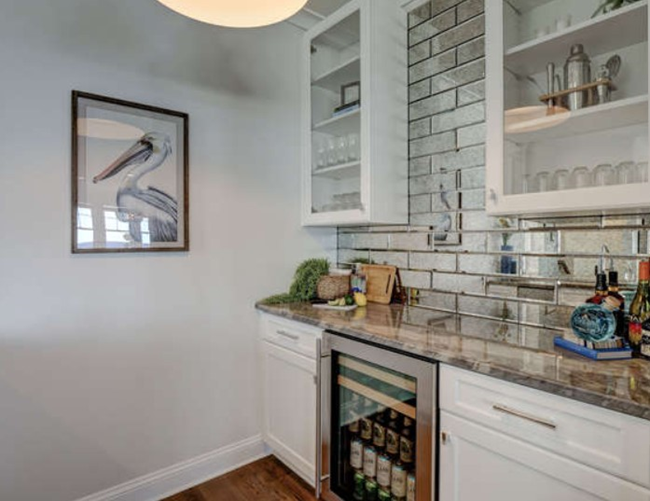 So here's to your favorite beverage of choice and the ease of fetching it with the inclusion of the well-placed Beverage Center. Cheers!
Adapted from Housing Design Matters Blog