September signals the end of summer but for many, it has a different, yet significant meaning. It is the start of football.
Both college and NFL football are an obsession with Americans–much like soccer, sorry fútbol–is to the rest of the world.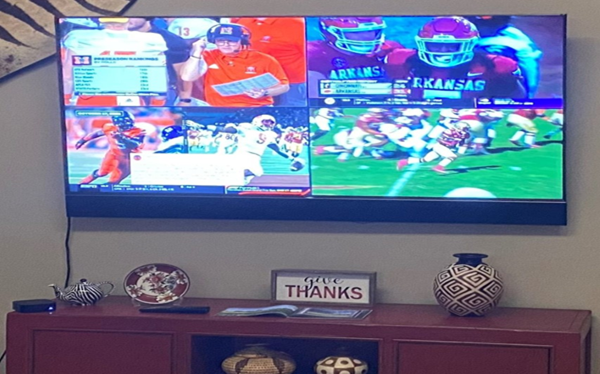 So, the question is, is your house ready for some football? At the risk of stating the obvious: It all starts with the TV.
Here are some things to consider:
Where does the TV go and in what rooms? How many TVs do you include in a room?
Do you have a TV outside? If so, does it go on the porch, in the garage, or visible from the pool?
What should be the focal point of the great room – the TV or the fireplace?
Should you be able to see the TV from the kitchen or does the cook have to run around the corner to see a replay of what they missed?
And then there's the game room! You know, the place you go to watch the GAME! Forget the pool table – make it a sports bar! Capitalize on our love of sports with not one but two TVs – or more! These become the anchor to the sports bar theme that really feeds on our obsession. Include a beverage station to complete the sports "bar" theme.
Since the sports season is always changing, the TV keeps the game room current with the sports du jour: football in the fall, basketball, and hockey in the winter, the NCAA tournament in the spring followed by baseball and golf in the summer.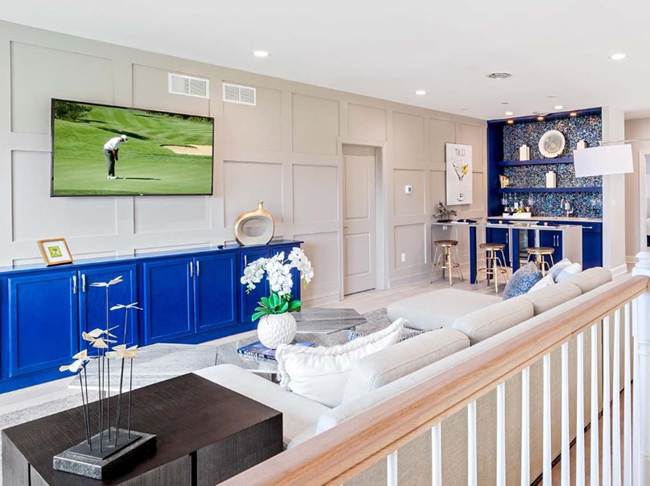 In a nutshell, the goal for sports fanatics is to make watching the game–no matter what room you pick–a fun, interactive, and memorable experience.
So, how will you make the most of football this fall? Sports have always been an emotional outlet for fans – allowing folks to forget about their troubled lives for the duration of the game (or two). It seems that we need a good football season more than ever this year.
Does your house have what it takes to make the most of this football
season? If not, there's still time left to remedy this dilemma.
Are you ready for some football?
Adapted from Housing Design Matters Blog