The kitchen is really the heart of the home. Whether big or small, it's where friends and family always tend to migrate and mingle. With that said, there are four elements that make for a truly perfect kitchen: serviceability, connectivity, sufficiency and pleasurability.
SERVICEABILITY: Is the kitchen functional?
First and foremost, a kitchen should be functional. That means certain appliances should have adjacencies; sink to dishwasher, cooktop to oven, refrigerator to – well, everything! We used to talk about the kitchen work "triangle", which only considered the sink, range, and refrigerator. It also only considered one person working in the kitchen. Today's functional kitchen should acknowledge the reality that multiple people are in the kitchen while meals are being prepared. If you're lucky, those additional people are helping in the preparation.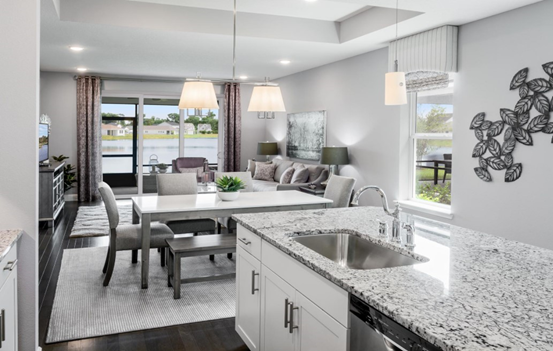 CONNECTIVITY: Is the kitchen connected to other gathering spaces?
There has been a lot of talk about our floor plans being too open when everyone was home during lockdown. Certainly, we can provide separation for the work from home space without closing our kitchens off again like those dreaded old homes. Today's kitchens have not only become connected to our casual lifestyle living space, but they have been elevated to become our primary entertaining space.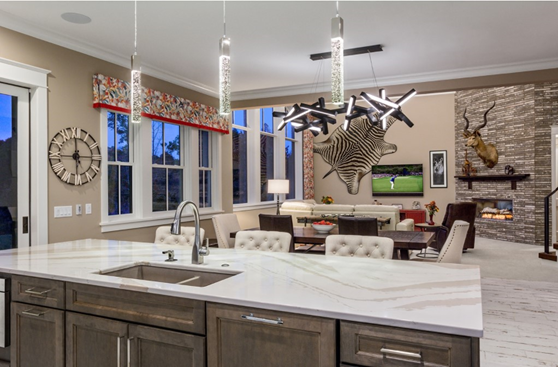 SUFFICIENCY: Is there ample storage for gadgets & groceries?
Today's kitchen needs more storage than the kitchen of the past because we shop differently, use a variety of small kitchen appliances, and just have more stuff!
As for shopping, it used to be that the one who prepared the food would stop at the farmers market, vegetable stand, or bakery throughout the week. In France, they get their fresh bread daily! But in suburban America, we shop at a giant supermarket and, if we've prepared our menu and shopping list appropriately, we go only once a week! Okay, that almost never happens in our house – but we try.
PLEASURABILTY: Does your space bring you joy?
What separates a great kitchen from a good one? This is where an architect and interior designer really come into play – whether it is maximizing light, creating a layout that encourages collaboration, or putting together thoughtfully curated colors and materials. I believe the person or persons who prepare our food deserve a beautiful place to do it.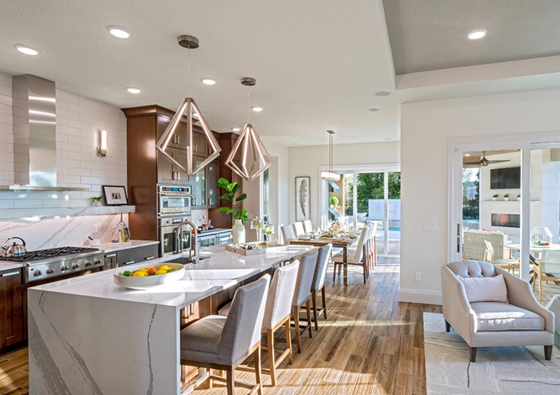 Adapted from Housing Design Matters Blog