Last month was the Best in American Living Awards (BALA) judging in Washington, D.C. There were over 400 entries!
Of course, there was a lot of great design. But a few trends started to emerge.
Let's start with kitchens…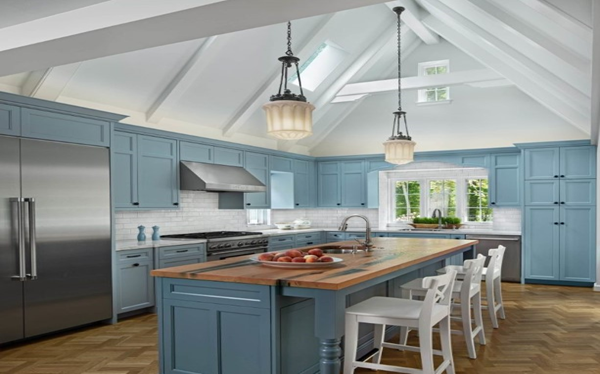 Trending appears to be two colors of cabinets in the kitchen such as blue and white or green and tan. There were amazing backsplashes and islands of all shapes and sizes including plenty of double islands. And hidden messy kitchens abounded. Featured were a variety of hood solutions – some were subtle and hidden while others were more prominent.
On to the bathrooms…
Of course, there were numerous amazing showers. The larger homes included bathtubs – almost all of which were freestanding. New this time were black free-standing tubs.
And for those of you who love wine…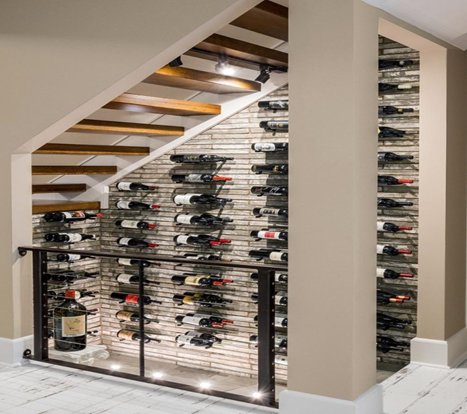 There were wine displays at almost every price point. Of course, the larger estates had entire rooms dedicated to wine, but it is apparent that wine has taken on an additional role in the home from beverage to a design tool. It has become a symbol of fun, celebration, and relaxation.
Last, but not least, outdoor living…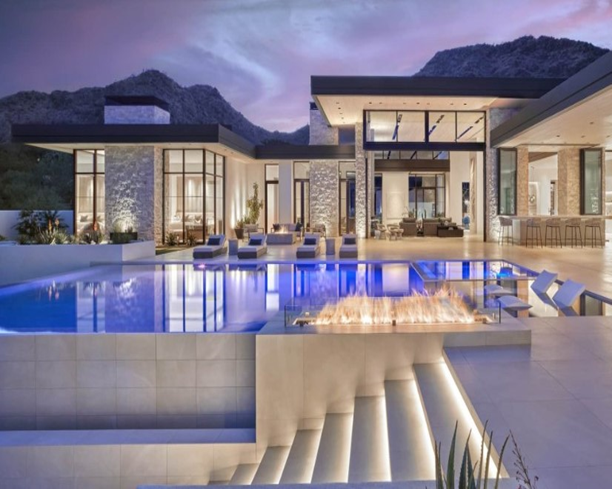 Every year there are lots of infinity edge pools, but this year's pool included shallow shelves for lounge chairs. There were fire pits and fireplaces galore and some seriously great outdoor lighting. Houses opened to the outside with stacking sliding glass doors or folding glass door panels.
Some other new concepts included suspended and floating stairs and some innovative solutions for bunk beds for grandkids.
The winners will be announced at the BALA Ceremony in Las Vegas on February 2, 2023. Perhaps one or more of these trends can be incorporated into your upcoming remodel or house plan if you intend to build.
Disclaimer:
The pictures featured are not necessarily the winning projects from this year's event, but just examples of what we saw. Some are from our portfolio, and some are from previous winners.
Adapted from Housing Design Matters Blog