Memorial Day has passed, and summer is here! What lies ahead for us this summer? Perhaps this will be the summer where many make that trip to fill-in-the-blank that was put off in 2020. Or maybe rising costs have sidelined that for another time and people will stay more local.
Perhaps some folks will even stay home and enjoy the homes they recently bought or renovated. If you are currently in the market to purchase or renovate, keep the following in mind as you move forward, particularly if you are a homebody…
Staycation worthy homes include the following elements:
Entertaining kitchens
Great outdoor living spaces
Enhanced backyards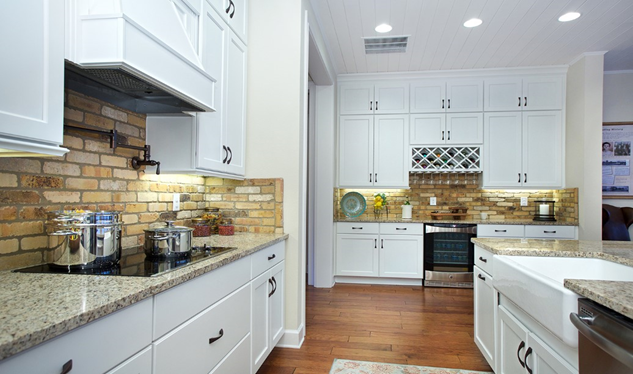 ENTERTAINING KITCHENS
When I think about travel, I think about great food and wine. So, if I can't travel to some exotic destination, can I bring that food and wine into my home? That means a kitchen that can do more – both cooking and entertaining. Oversized pantry, two refrigerators and a messy kitchen make our kitchen able to do more.
An inviting and entertaining island is the anchor for entertaining. I also like to have a kitchen where there is enough room for friends and family to participate. That means making sure there is ample room between the island the countertop behind. We find 4′-6" is a comfortable distance allowing the oven door and dishwasher to be opened simultaneously without hitting.
With summer there should always be grilling! To mitigate the smoke, consider your grill out in the open or splurge for a vent-hood.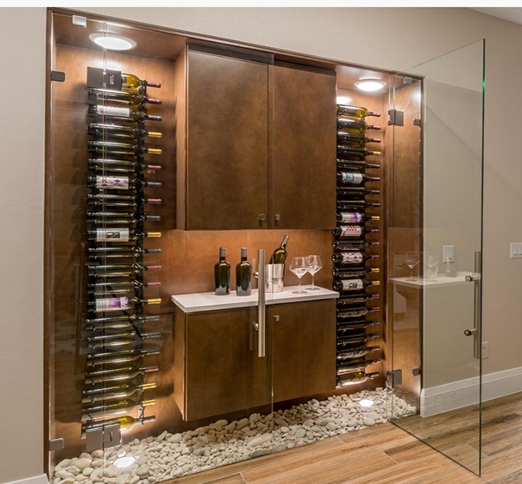 Of course, nothing says vacation like a nice bottle of wine or cocktail…
OUTDOOR LIVING
When it comes to outdoor living, I like to consider many aspects:
Covered and screened: If you live in the south, you know that protection from the rain and mosquitoes is paramount to enjoying your outdoor living. Adding ceiling fans and outdoor heaters extends the time we get to enjoy our outdoor living.
Adding a pool or hot tub kicks it up a level and truly brings resort living to your personal home. Outdoor kitchens also enhance the experience.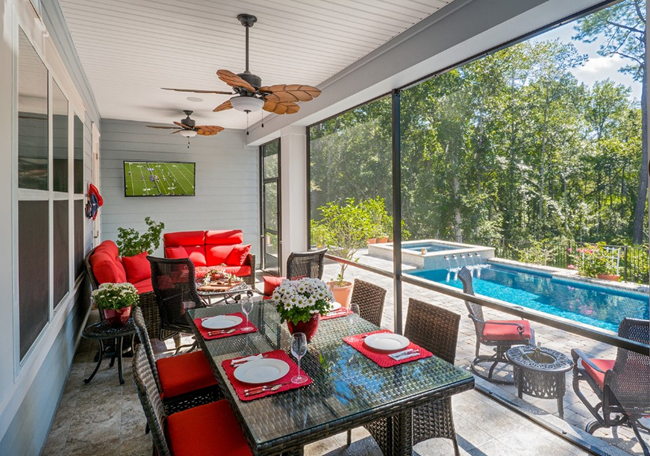 ENHANCED BACKYARDS
Most backyards are underutilized and lackluster. Probably because most people don't know what to do to make their backyards truly enjoyable. An empty lawn with stark white privacy fencing might be a blank slate, but it doesn't exactly inspire or spark the imagination. Create an oasis in your backyard and see what happens! Why not include some games at your home? A memorable vacation-worthy backyard needs shade, the sound of water, and some fun features. Perhaps it's a firepit or a putting green.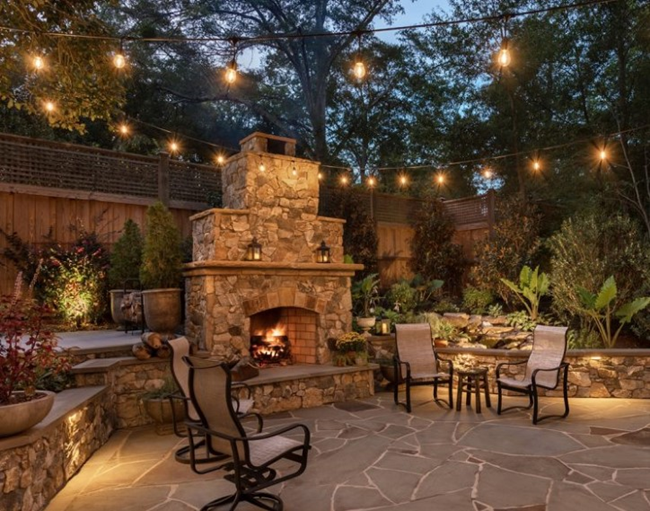 What improvements could you envision in your own personal home that screams vacation? Once implemented, the staycation may be more appealing, and true travel vacations, although they will never become obsolete, might end up being few and far between.
Adapted from Housing Design Matters Blog