I was having a conversation with my hairdresser who said they were going to sell their house in the next couple of years. But as he looked around, he noticed there were several things that would need to be updated or repaired. And like many homeowners, he is a procrastinator – and wasn't going to start the projects until they were ready to sell.
Sorry – but that makes no sense to me. Why spend all that money for the benefit of an unknown buyer (who might have different tastes to begin with) with the alleged promise of a faster sale or higher selling price? Why not make a list of all the home improvements and start implementing them now? That way, he and his wife could enjoy their improvements now and hopefully reap the benefits when they do eventually sell.
The four areas I would recommend making improvements to would be:
Outdoor living
Kitchen
Owner's Bath
Work from Home space
OUTDOOR LIVING
Let's start outside. What can be done to improve or expand our outdoor living?
A few improvement suggestions:
• Can the flooring be upgraded with tile?
• Can you add an outdoor TV or electric fireplace?
• How about the ceiling? Is it old, yellowing, sagging vinyl? A new, bead board looking ceiling would be a nice improvement.
• While you're looking at the ceiling – you could add speakers. What about the lighting? Is it adjustable for evening ambiance?
As for expanding the outdoor living, consider living beyond the drip line of the house:
• Can you add a patio that visually expands the outdoor living experience into the backyard?
• What about adding pavers into the yard and add a built-in grill.
• Perhaps you could add a fire pit or fire table. While the idea of keeping it wood burning may have some appeal to keep the cost down, I recommended gas (natural or propane) to minimize the smoke.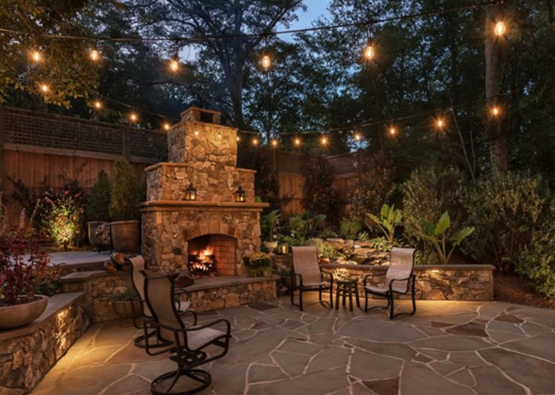 THE KITCHEN
Talk about the black hole of remodeling. To keep it affordable, I would see if the current layout of the kitchen can be maintained. Many homeowners are stuck with the super dated, bat-wing island or peninsula with the 42" raised countertop surrounding it.
At a minimum, I would get new countertops and drop the countertop to 36". A one-level island will expand the space dramatically and there are so many solid surface materials available that would give the kitchen a fresh clean look. Complete the transformation with some fun new pendant fixtures above the bar and you've made it out unscathed!
But what about the appliances? So much for keeping it affordable… If there is one appliance I would recommend replacing, it is the microwave that sits over the cooktop or stove. Instead, try to relocate the microwave to the walk-in pantry if you have one.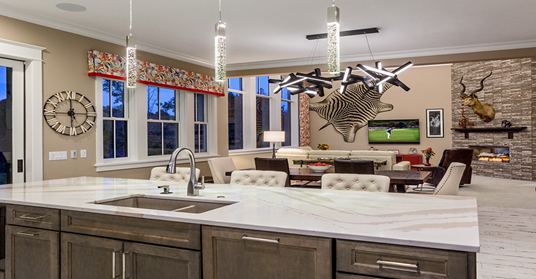 THE PRIMARY BATH
You know that grand "Roman" tub that eats into half of your bathroom and never gets used? So, put your dollars towards an awesome shower! Without the big bathtub, perhaps a private toilet room could be added. Splurge on a frameless shower enclosure and don't forget to include a seat in the shower and niches for shampoo and body wash. Consider large format tile for the walls – even if the budget dictates a shower pan. This is a home improvement that will be enjoyed daily, and it's so worth it. Can't live without the tub? I would still recommend a sleek and beautiful vessel tub that requires less square footage and creates a soothing ambiance.
WORK FROM HOME SPACE
If the house has unused formal rooms, can one of them be converted into a work from home space? I recently saw someone take their formal dining room and make it into their home office. These spaces need acoustical privacy so adding doors is a must – just don't waste your money on acoustically-worthless barn doors.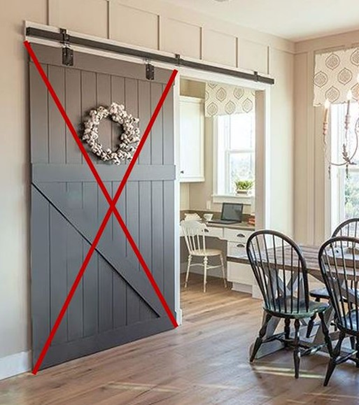 OR… YOU COULD BUY NEW NOW
I hear there are several real estate companies that will give you a guaranteed cash offer without the expense of repairs or hassle of showings. Let's face it, houses will inevitably become dated and living through a remodel – especially the kitchen – is a pain. Small improvements like paint and countertops can go a long way. However, at some point you have to ask yourself, are you really making up the difference? Is the stress really worth it?
Adapted from Housing Design Matters Blog