The first day of summer was about a week ago. That day is officially the longest day of the year. How will you ring in the new season? If you live in the very warm south, summer means escaping the heat – typically with water. Taking a dip in the ocean, floating in a pool, swimming in a lake – even frolicking at a splash park at a nearby amenity center. If you live up north – summer means super long days and enjoying the warmth of the sunshine. Regardless of where you are in the country, summer is made better with outdoor grilling and family vacations. Let's look at how this relates to home design.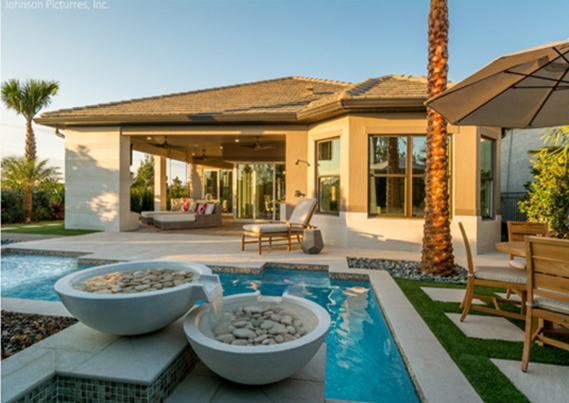 BEATING THE HEAT
When it's hot and humid, water is the perfect escape. I'm guessing more pools are sold in the summer than any time of the year. Florida and California have the most pools if we're talking about sheer volume. But when compared to the state's population, Florida, Arizona, and New Mexico have the most swimming pools per capita (Wyoming has the least number of pools). Pools provide relief from the heat, but they have many other qualities. The sound of moving water is very soothing and can drown out unwanted noises of a nearby road or highway. Moving water, when illuminated at night, takes on a magical quality, enhancing any outdoor space, particularly after dusk!
CAPTURING THE SUN
Long days and warm nights mean lots of outdoor activities. Outdoor living continues to be the rage and is a must in new homes. Of course, a covered back porch is ideal, but don't forget outdoor living can extend beyond the roof line of your homes. This is especially desirable as summer gives way to fall, and cooler nights offer the perfect scenario for outdoor gatherings.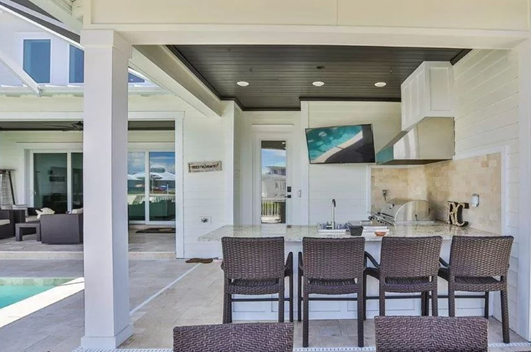 GRILLING SEASON
To me, summer means outdoor grilling. Everyone enjoys a summer bar-b-que. If your grill is under cover of the porch, consider adding a hood to capture the smoke.
Built-in free-standing grills are also popular without the worry of the smoke. If your grill isn't under a covered porch, no worries–there are many rain-free summer days to show off your grilling skills! Isn't it funny how the smell from grilling always brings back happy memories…
STAYCATION
Summer is also synonymous with family vacations. For some, that means trips to visit grandparents, aunts, and uncles. For others, it could mean a trip to some amazing destination. But for the times that you are home, why not make your own backyard a vacation destination? Indeed, since the pandemic, travel has become more expensive and less convenient, so why not staycation!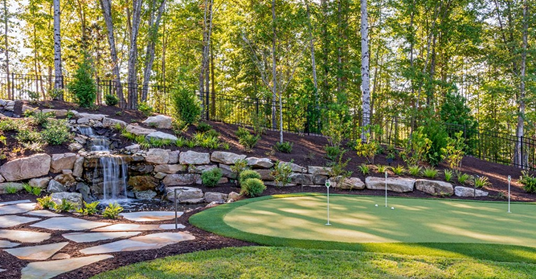 Creating an awesome backyard with pools, putting greens, waterfalls, fire pits, grilling stations, and beautiful landscaping is a great way to make the most of your home. Outdoor living truly adds to our quality of life.
How do you plan to make the most out of summer? ENJOY!
Adapted from Housing Design Matters Blog